Por su valor informativo reproducimos este artículo que aparece hoy en Cubadebate sobre la mercenaria cubana Yoani Sánchez a sueldo de EEUU, potencia que dedica millones de dólares del contribuyente estadounidense para fabricar una oposición ficticia en Cuba. Con ese dinero la SINA (Sección de Intereses de aquel país en La Habana) paga a elementos dentro de Cuba para desestabilizar al gobierno cubano, en su obsesión con ahogar la Revolución cubana. Yoani Sánchez es una de estos elementos.
Publicado el 30 Enero 2012 en Manipulación y mentiras mediáticas, Medios, Noticias
Con el título "
Yoani Sánchez: ¿Bloguera o mercenaria?
", el periodista brasileño Altamiro Borges ha publicado una caracterización de la multipremiada bloguera que se viene a sumar a la información que en días recientes
varios espacios alternativos de Brasil
han venido difundiendo sobre este mediático personaje.
Complementando el trabajo de Altamiro, quien preside el Centro de Estudios de Medios Alternativos Barão de Itararé en la ciudad de Sao Paulo y es autor, entre otros títulos, del libro
A ditadura da mídia,
y de otros periodistas brasileños,
La pupila insomne
ha elaborado este dossier.
1. Empleada de la SINA
:
-Yoani Sánchez (YS) se reúne frecuentemente y recibe instrucciones de la Sección de Intereses de EEUU (SINA) en La Habana.
Además de las fotografías y videos que ha documentado la prensa cubana,
Wikileaks
publicó varios cables que registran, desde el 2008, reuniones de YS con funcionarios de la SINA en La Habana.
En al menos 11 cables no censurados y emitidos desde la Oficina de Washington en Cuba, hay referencias a reuniones con la bloguera e intercambio de información de ella con diplomáticos de esa embajada.
[1]
-La SINA conspiró con YS y ejecutó el fraude de la falsa entrevista a Barack Obama.
Según cable emitido desde la SINA el 28 de agosto de 2009
, las respuestas de la publicitada "entrevista"
fueron redactadas por funcionarios de la Oficina de Intereses de los Estados Unidos.
Cuatro meses después, el texto retornó a la sede diplomática enviado por la Casa Blanca, con un alto por ciento de coincidencia entre la respuesta y la versión original, incluyendo casi exactamente la misma introducción en la que Obama felicitaría a Sánchez por el premio María Moors Cabot, de la Universidad de Columbia.
El cable del 28 de agosto también contenía las preguntas que la "periodista" iba a enviar
al presidente cubano Raúl Castro
-cosa que en esa fecha aún no había hecho.
[2]
-
La diplomacia estadounidense promueve y dirige a la bloguera Yoani Sánchez como una alternativa creíble a la disidencia tradicional.
El Jefe de la SINA en La Habana,
Jonathan Farrar
, escribió al Departamento de Estado el 9 de abril de 2009 y reveló Wikileaks: "Pensamos que la joven generación de disidentes no tradicionales, como Yoani Sánchez, puede desempeñar un papel a largo plazo en una Cuba post-Castro". En ese cable, Farrar aconseja al Departamento de Estado que concentre sus esfuerzos en esta disidente y le brinde más apoyo.
[3]
-El discurso de YS está alineado con la política de Washington hacia Cuba, y ella ha admitido abiertamente esta subordinación:
"Estados Unidos desea un cambio de gobierno en Cuba, pero es lo que deseo yo también." (Declaraciones a Salim Lamrani, publicadas en
Rebelión a partir del 15 de abril de 2010
, en dos partes. (Se puede acceder también a fragmentos del audio de la entrevista)
-
Su figura es sobredimensionada continuamente por el Departamento de Estado
, institución que destina 20 millones de dólares anuales a la subversión en Cuba y privilegia en este fondo el uso de las nuevas tecnologías y la creación de líderes en las redes sociales.
La Secretaria de Estado se ha referido directamente a YS al menos en un discurso todos los años, desde el 2009 al 2011. El
9 de noviembre de 2009
, su oficina hizo una declaración a raíz de un falso "asalto" contra blogueros cubanos; el 3 mayo del 2010, Clinton la elogió durante el homenaje por el
Día de la Libertad de Prensa
, y en marzo de 2011, le rindió homenaje en el
2011 International Women of Courage Awards
.
Sin embargo, ninguno de los periodistas y blogueros registrados en el
Barómetro 2012 de Reporteros sin Fronteras
es cubano:
El Barómetro del 2012 de RSF, que se actualiza cada año, identifica a 306 periodistas y ciberdisidentes muertos y encarcelados, a quienes el Departamento de Estado no les ha prestado la más mínima atención. De hecho no hay referencia a ninguna de esas personas en la página oficial
www.state.gov
, pero quien haga allí una búsqueda del nombre "Yoani Sanchez" encontrará listados 11 informes y declaraciones, desde el 2008 hasta la fecha, emitidas por esa institución
[4]
.
2. Falsa líder:
-
Según una encuesta realizada por la SINA y develada por Wikileaks, YS es conocida solo por el 2% de los encuestados
. El "opositor" más conocido en la Isla es
Luis Posada Carriles
, según el sondeo.
[5]
-
El blog Generación Y, principal medio de expresión de la bloguera, no tiene ningún impacto en la audiencia cubana
.
El blog no está bloqueado en Cuba y, sin embargo, el tráfico desde la Isla es insignificante, según medidores especializados en la web como
Alexa.com
. Vea desde donde se accede al blog (el rank es el lugar que ocupa en cada país, de acuerdo con el tráfico de los usuarios locales):
-
Su blog no es un referente internacional para consultar los temas de Cuba,
a pesar de los
enormes recursos técnicos, la maquinaria publicitaria que tiene a su disposición y las versiones en 21 idiomas de este blog.
Vea una comparación del tráfico, según
Alexa.com
, entre el blog
Generacion Y
,
Cubadebate
y
Juventud Rebelde
, los diarios más visitados en la Isla. En azul, GeneraciónY:
Otra comparación: según Alexa, el blog ocupa el lugar 99,444 a nivel mundial. Alexa es el sistema más profesional en Internet para conocer el ranking de la web y registra el comportamiento del tráfico de más de 5 millones de sitios indexados por Google. Valora el dominio primario, en este caso
desdecuba.com
.
Para que se tenga una idea de lo que significa el número 99 444: el sitio web del diario O Povo, de Fortaleza, se ubica en el lugar 14 043. La distancia entre uno y otro es abismal, no solo en posición en la web, sino en los recursos que recibe.
[6]
3.-Falsa experta y falsa libertaria
-Su ignorancia sobre la historia y la realidad cubana son proverbiales.
Es extenso su ciberbestiario. Reproducimos algunas
frases de la entrevista que le concediera a Salim Lamrani:
(La Ley de Ajuste Cubano de EEUU contra Cuba no es injerencia porque) hay fuertes relaciones. Se juega al béisbol en Cuba como en Estados Unidos.
Privatizar, no me gusta el término porque tiene una connotación peyorativa, pero poner en manos privadas, sí
No diría que (el lobby fundamentalista de Miami, sic) son enemigos de la patria.
Pensé que con lo que había aprendido en Suiza, podría cambiar las cosas regresando a Cuba.
Estas personas que están a favor de las sanciones económicas (a la población de su país) no son anticubanas. Pienso que defienden a Cuba según sus propios criterios.
(Los Cinco presos en Estados Unidos) no es un tema que interesa a la población. Es propaganda política.
(El caso Posada Carriles) es un tema político que no interesa a la gente. Es una cortina de humo.
(Los Cinco) El gobierno cubano dice que no desempeñaban actividades de espionaje sino que habían infiltrado a grupos cubanos para evitar actos terroristas. Pero el gobierno cubano siempre ha dicho que esos grupos estaban vinculados a Washington.
(Ya hubo una invasión de EEUU a Cuba, dice Lamrani) ¿Cuándo?
El régimen (de Batista que asesinó a 20 000 cubanos) era una dictadura pero había una libertad de prensa plural y abierta.
Cuba es una isla sui generis. Podemos crear un capitalismo sui generis.
A propósito de estas confesiones de YS a Lamrani,
escribió en el diario Público
Ignacio Echeverría, quien es uno de los principales críticos literarios de España y albacea del escritor chileno Roberto Bolaño:
(una periodista) escandalosamente inconsistente, incapaz de resistir el brutal aluvión de rigurosas preguntas y de acusaciones más o menos veladas que Lamrani le hace. El documento, en su totalidad, es sorprendente e incómodamente aleccionador; pues resulta en definitiva desoladora la mezcla de ingenuidad e indigencia intelectual que Yoani Sánchez manifiesta, su debilidad ideológica, su propia vulnerabilidad.
-
Su escaso liderazgo también tiene que ver con su desprecio por el pueblo de Cuba.
En una entrevista concedida a
El Nuevo Día
, de Puerto Rico, expresó: "Un 80% (del pueblo cubano) se mueve en una dirección o en otra según sople el viento porque el oportunismo ha calado muy hondo en el país".
[7]
4.-Mentirosa compulsiva
-
Mintió cuando denunció ante la prensa internacional que había sido golpeada por la policía en La Habana.
Medios de todo el mundo reseñaron que el 6 de noviembre de 2009 había sido arrestada en compañía de tres amigos por "tres fornidos desconocidos" durante una "tarde cargada de golpes, gritos e insultos". El 8 de noviembre recibió a periodistas en su casa para mostrar las huellas de una supuesta golpiza, de la cual no había hablado hasta 48 horas después.
De acuerdo con los que reportaron este encuentro en la casa de la bloguera, YS dijo que recibió "golpes y empujones", "golpes en los nudillos", nueva "andanada de golpes", la "rodilla sobre [su] pecho", los golpes en "los riñones y [...] la cabeza", "el cabello" halado, el "rostro enrojecido por la presión y el cuerpo adolorido", "los golpes [que] seguían cayendo" y "todos estos morados". Sin embargo, el corresponsal de la
BBC
en La Habana Fernando Ravsberg dijo que Sánchez "no tiene hematomas, marcas o cicatrices".
[8]
El diario
La República
, de España, publicó un video con testimonios de los médicos que la atendieron un día después de la supuesta golpiza, cuando ella se presentó para reclamar un documento que probara que había sido víctima de la violencia. Los tres especialistas que la asistieron refirieron que YS no tenía el más mínimo rastro de violencia, a pesar de que habían pasado 24 horas de la supuesta golpeadura y de que ella es de tez muy blanca, una piel que difícilmente ocultaría marcas y moretones causados por un ataque violento.
Aquí se puede ver el video con el testimonio de los médicos en
Youtube
: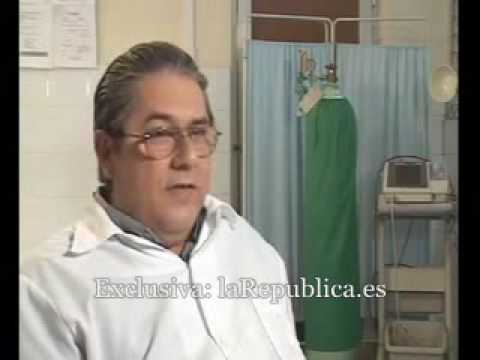 -
Mintió al afirmar que le había hecho una entrevista a Barack Obama y, por supuesto, ocultó la vía a través de la cual le hizo llegar el cuestionario
.
-
Miente continuamente al afirmar que no tiene acceso a Internet
.
Escribió un libro sobre el uso de la herramienta WordPress para la generación de blogs, que es imposible concebir
off line
, salvo que otra persona con navegación fluida a la red de redes se lo haya escrito. El libro,
WordPress: Un blog para hablar al mundo
, se presenta como "una guía de uso de esta potente herramienta de comunicación" en Internet.
Es probablemente la tuitera y bloguera más activa en Cuba, de acuerdo con los post y los mensajes que envía diariamente. Ella abrió su blog en febrero de 2007 y su
cuenta
en Twitter a finales del 2008, y ambos espacios mantienen plena actividad. En la red de microblogging sus envíos se incrementaron casi al doble en el 2011, con respecto al 2010, como prueban las estadísticas del comportamiento histórico de su cuenta
@yoanisanchez
.
De acuerdo con
TweetStats
, escribe un promedio de 9,3 Tweets por día. En el 2011 mantuvo un promedio de 400 Tweets, por mes:
Utiliza diversas plataformas y aplicaciones para enviar Twitter, y frecuentemente sube videos y fotografías a las redes sociales y a su propio blog. Para esto necesita navegación en Internet o un teléfono con servicio de roaming internacional, que incluya navegación web. La prueba de que usa diversas plataformas, y no solo la línea telefónica, es esta gráfica que muestra las aplicaciones que
utiliza YS para acceder a Twitter:
La interface más usada por YS para enviar mensajes a Twitter es
ping.fm
. Esta aplicación publica simultáneamente un comentario en varias redes sociales, si el usuario previamente lo configura para ello. Se puede acceder desde un móvil, pero este, necesariamente, tiene que tener servicio de navegación.
[9]
-Miente cuando se presenta como víctima.
Su estado natural es la lamentación. Además de los ejemplos anteriores, se podría añadir sus continuas solicitudes para la recarga de su celular o sus descripciones sobre los problemas de la vida cotidiana en Cuba, que según ella, también padece. Pero sus fuentes de ingresos públicas dicen otra cosa. Los premios y publicaciones de libros le han generado ingresos por encima de los 200 000 dólares en los últimos tres años, lo cual le permiten pagar sin ningún problema lujos a los que no tiene acceso el 99 por ciento de la población cubana y latinoamericana, y, también, sus altísimos gastos en mensajería, llamadas telefónicas y servicios de Internet.
Solo en envíos de SMS (mensajes cortos desde el celular) a Twitter desde Cuba, YS gasta un promedio 400 CUC (moneda equivalente al dólar) cada mes, que es lo que cuestan los tweets que envía en ese período de tiempo a través de la mensajería por celular. El costo de cada envío es de 1 CUC.
-
Miente acerca de las estadísticas de su blog
.
En la entrevista con Salim Lanrani que citamos antes, dice: "Mi blog tiene 10 millones de entradas al mes. Es un ciclón."
Esto lo ha repetido ella en otras entrevistas. El dato es falso. Nielsen, la firma más prestigiosa de registro estadístico de audiencia en los Estados Unidos, registraba el tráfico de los principales medios estadounidense en Internet en marzo de 2009. Solo USAToday, CBS News, Washington Post y BBC tenían un tráfico cercano a los diez millones de usuarios al mes
[10]
, y todos ocupan posiciones por debajo del lugar 400 a nivel mundial, según Alexa. Por tanto, es imposible que Generación Y posea un tráfico de 10 millones de usuarios al mes, con el lugar 99 444.
Y un dato adicional.
Cuando ella habló con Salim Lamrani en abril de 2010
, el diario digital cubano
Cubadebate
publicó una gráfica donde se desmentía el dato aportado por la bloguera respecto al tráfico en Generación Y. En ese momento, su blog estaba en el lugar 73 236 y ahora está en el 99 444 . El tráfico ha caído en picada. Es decir, ahora la mentira es aún más evidente:
-Miente a sus fuentes y las manipula:
En febrero de 2009, utilizó la iglesia Santa Teresita del Niño Jesús, de Santiago de Cuba, para el proselitismo político. Al final de la misa, se reunió en una oficina que se encuentra dentro de la casa del párroco, con los feligreses jóvenes y unos "turistas" polacos, para "conversar" sobre las posibilidades de Internet en acciones contra el gobierno cubano. En este video, los jóvenes participantes en la tertulia, expresan su estupor ante ese inusitado debate político dentro de la Iglesia: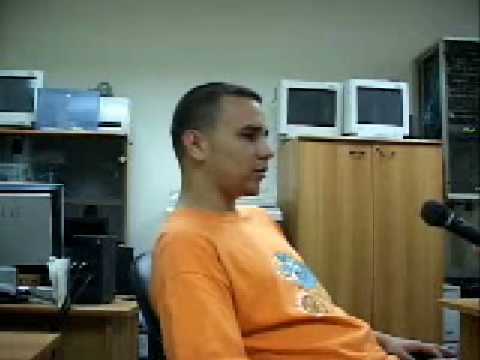 En octubre de 2009, entrevistó a un grupo de niños en el poblado de Taguayabón, en Camajuaní, en la provincia de Villa Clara, y
publicó un post en su blog
donde los presentó como ejemplo de la expresión crítica hacia el gobierno cubano, incluso en niños y adolescentes. Los padres se presentaron ante las autoridades para denunciar la manipulación. Los propios muchachos ofrecieron su testimonio sobre lo que en realidad aconteció. El video se puede ver en Daily Motion:
http://www.dailymotion.com/videoxawnfc
-
Falsea deliberadamente la realidad cubana, presentando una visión apocalíptica que la prensa internacional jamás contrasta con otras fuentes
.
Esta es también otra de las razones por las cuales no es creíble para la audiencia cubana, que vive rodeada de problemas, pero no se reconoce en este discurso:
Cuba es "una inmensa prisión con muros ideológicos", un "barco que hace aguas a punto del naufragio". Un lugar donde "seres de las sombras, que como vampiros se alimentan de nuestra alegría humana, nos inoculan el temor a través del golpe, la amenaza, el chantaje". (En el blog Generación Y, del 18, 2 y 12 de noviembre de 2009, respectivamente)
Una Isla, con "gente esperando, con el palo o la navaja bajo la cama para un día poder usarlos. Odios enquistados contra aquel que los delató, les impidió que tuvieran un mejor empleo o hizo que el hijo más pequeño no pudiera estudiar en la universidad. Hay tantos aguardando por un posible caos que les dé el tiempo necesario para la venganza , que desearía no haber nacido en esta época, donde sólo se puede ser víctima o victimario, donde tantos añoran la noche de los cuchillos largos." (En el blog Generación Y, el 25 de abril de 2009.)
Notas
[1]
Ver en
http://cablesearch.org
/
[2]
Ver:
09HAVANA527: Preguntas (y respuestas redactadas por la SINA) de Yoani Sánchez a Obama (PDF, 98Kb)
09HAVANA695: Bloguera emocionada por respuestas de Obama (redactadas por la SINA) (PDF, 90Kb)
Las "respuestas de Obama", en inglés (PDF, 582 Kb )
[3]
Jonathan D. Farrar, «The U.S. and the Role of the Opposition in Cuba», United States Interests Section, 9 de abril de 2009, cable 09HAVANA221.
http://213.251.145.96/cable/2009/04/09HAVANA221.html
[4]
http://search.state.gov/search
(ponga en la casilla de búsqueda las palabras "yoani sánchez"
[5]
Cable emitido el 9 de junio de 2008 por la SINA al Departamento y divulgado por Wikileaks. Se puede descargar en
http://wikileaks.org/cable/2008/07/08HAVANA542.html
[6]
Estas estadísticas se pueden ver en:
http://www.alexa.com/siteinfo/desdecuba.com#
[7]
Ver entrevista original en:
http://www.elnuevodia.com/cubalasultimasimagenesdelnaufragio…-1069420.html
[8]
Ver artículo en
http://www.bbc.co.uk/mundo/america_latina/2009/11/091109_2218_cuba_yoani_rb.shtml
[9]
Estos datos son públicos y están disponibles en
http://tweetstats.com/status/yoanisanchez
[10]
http://blog.nielsen.com/nielsenwire/online_mobile/msnbc-and-cnn-top-global-news-sites-in-march/